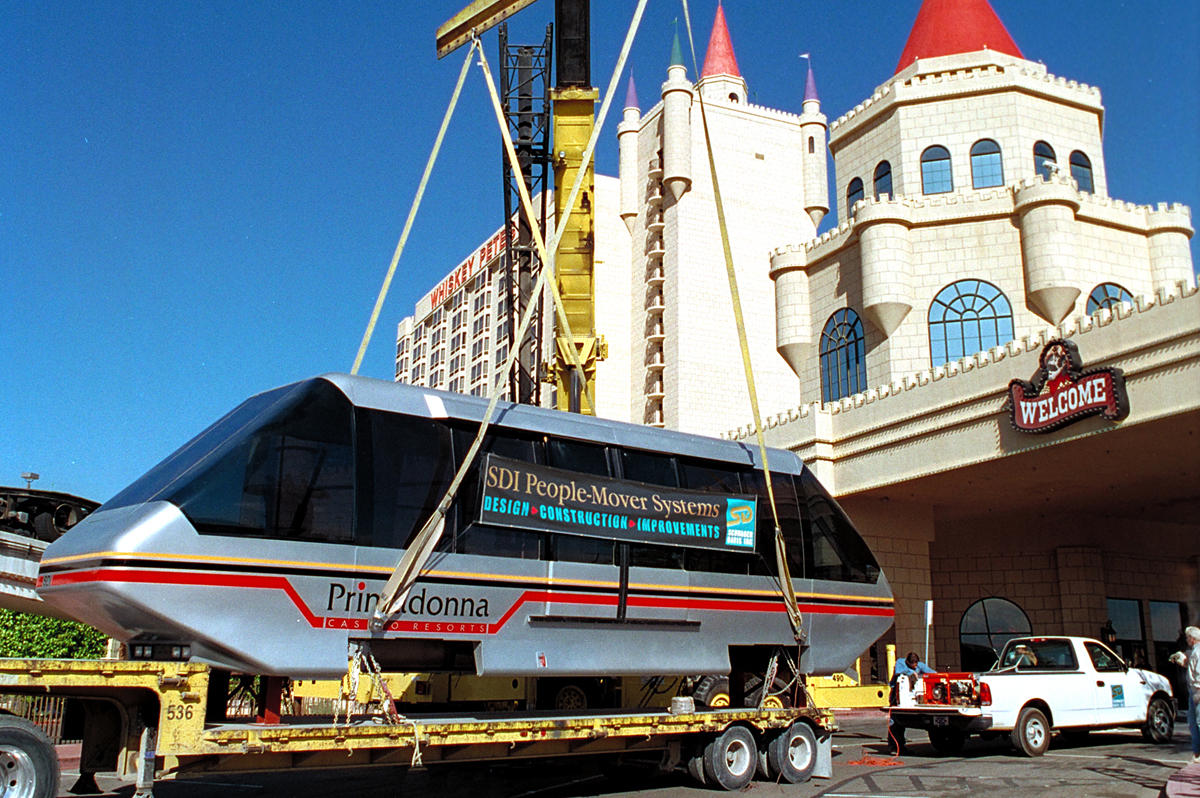 SDI Doubles Passenger Capacity for Primm Valley Shuttle System
By applying an innovative retrofit and refurbishment design, the Transit Systems Division of Schwager Davis, Inc. achieved a major increase in the transport capacity of the automated, cable-propelled people mover connecting two hotel/casino developments without adding extra vehicles or building a new and larger vehicle for the system. SDI's cost-saving solution involved adding a second set of doors on the opposite side of the existing shuttle car to allow simultaneous exiting and boarding of passengers, thus shortening the station dwell time and increasing the number of trips the system makes over Interstate Highway 15 every hour.
SDI also performed upgrades on the single vehicle's propulsion and suspension system to increase the travel speed and handle 15 additional passengers per trip to further increase the passenger capacity. This simple approach saved the owner approximately $1 million compared to the nearest competitive solution. The same shuttle vehicle now carries 1,200 passengers per hour per direction, versus the previous capacity of 650 pphpd, and operates with improved efficiency and passenger comfort.