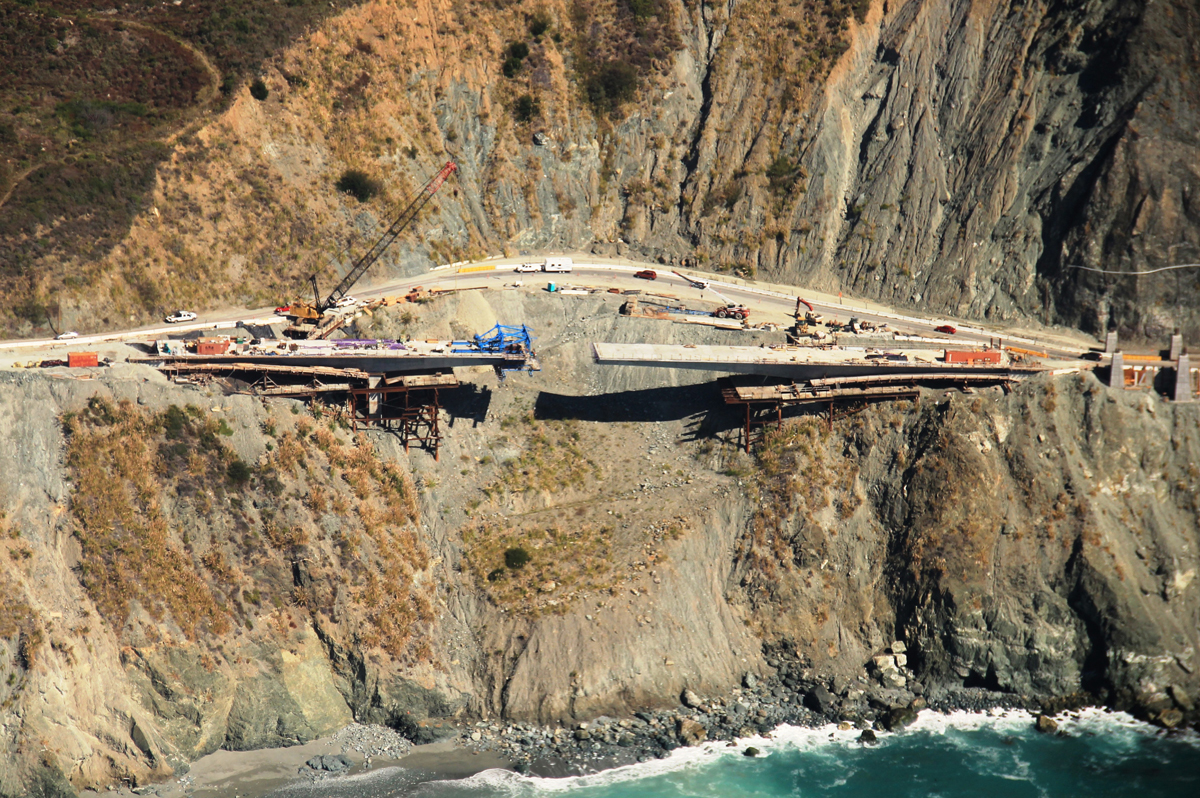 Pitkins Curve Bridge and Rock Shed
The new Pitkins Curve Bridge is located mid-way between Carmel-by-the-sea and Cambria, just north of Lime-kiln state beach. The new bridge and adjacent rock shed will realign the road and reduce the impact of landslides and falling rocks common to this area. The 620 ft bridge utilizes a cast-in-place pre-stressed box girder design. The back-spans and a portion of the main span were constructed on false work. Difficult access and unstable ground precluded false work construction for the center span.
SDI supplied the form traveler that was used to construct the center 240 ft of the main span, cantilevering 8 segments from each side with a mid-span closure. SDI supplied and installed the post-tensioning as well as the form traveler. Currently work is progressing on the Rock Shed portion incorporating post tensioned cast-in-place and precast elements.