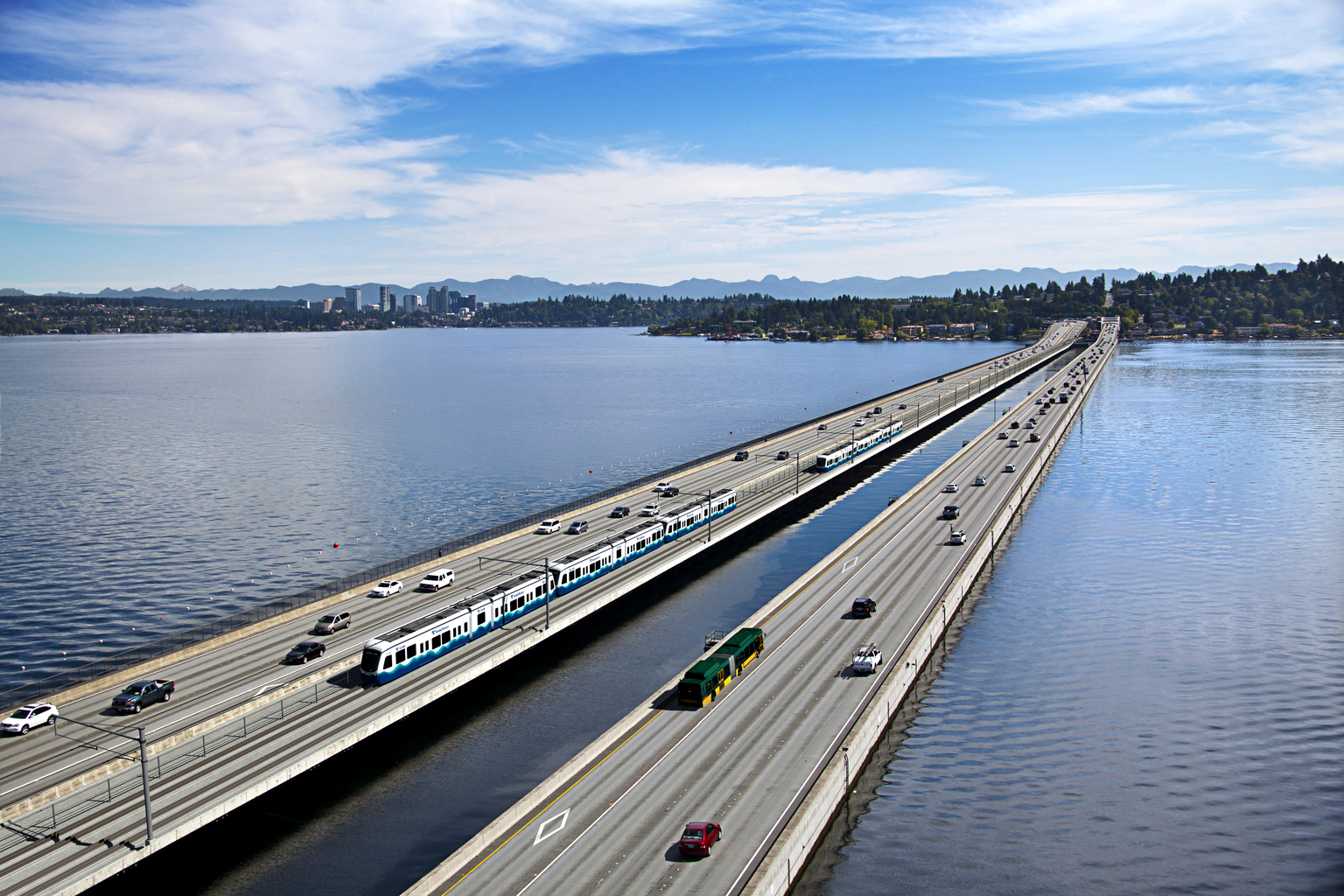 I-90 HOMER HADLEY BRIDGE STRENGTHENING
In 2008 voters approved a light rail expansion across the I-90/Homer Hadley Floating Bridge.  Sound Transit and the WA-DOT sought post-tensioning pontoon strengthening procedures to enable the I-90 to carry the rail.
Although SDI's pontoon strengthening work is now complete, the East Link project is still developing; the rail system is due to travel across the bridge in 2023.  The East Link rail will be the first light rail operating over a floating bridge.