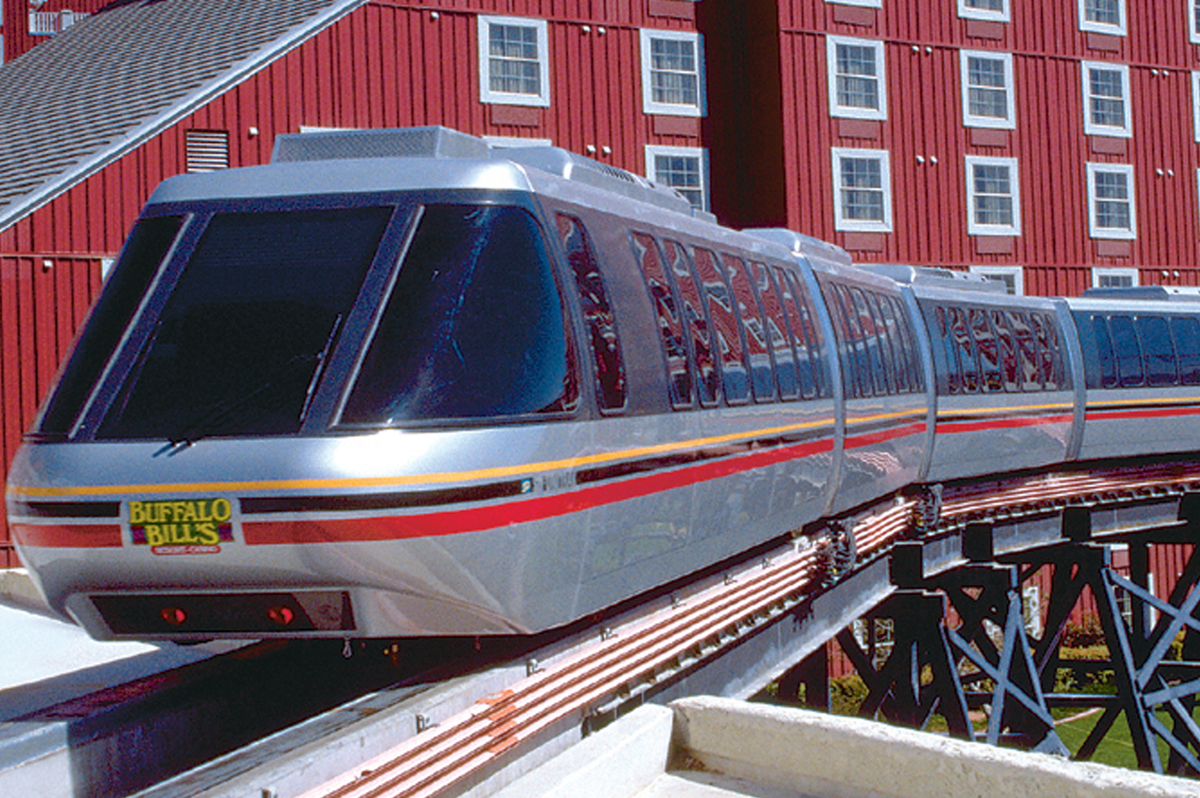 First Self-Propelled Unitrax™ Installed at Primadonna Resort Near
Las Vegas
The explosive growth of the 40-acre gaming, shopping and entertainment complex at Primm Valley, Nevada reached a peak in 1998 with the construction of Buffalo Bill's – the third hotel/casino of the development. Following the success of the cable-propelled shuttle system linking Whiskey Pete's with Primadonna, SDI won the contract to design and build a new people mover to connect Primadonna with Buffalo Bill's, thereby linking all three resorts.
For this project, SDI designed an all-new self-propelled transit technology named SDI UniTrakTM. The system was derived from time-tested monorail technology, but differs in that the rubber-tired train runs on dual guideway beams spaced four feet apart for improved and more stable ride characteristics. The system's 4-car train accommodates 96 all-seated passengers per trip between the two resorts. Performing as turnkey contractor, SDI built the system in a period of only 14 months. Since it's opening in 1999, the Primm Valley UniTrak has operated with exceptional reliability on a 22/7 schedule up to the present day.